Encouraging EV uptake
The entire Tairāwhiti and Wairoa region is fully connected with electric vehicle chargers. This project began in 2017 and was completed in 2021, with the support of Eastland Group and funding partners Trust Tairāwhiti and EECA.
This will help to reduce the barriers to EV ownership and use in the region, and encourage local uptake of EVs as a low emission transport option.
EV map
See the ChargeNet map for the locations of all electric vehicle chargers across Wairoa, Mahia, Gisborne and the East Coast.
EV drivers can rely on ChargeNet's convenient and reliable EV charging network, wherever they are in the country.
FIND A CHARGER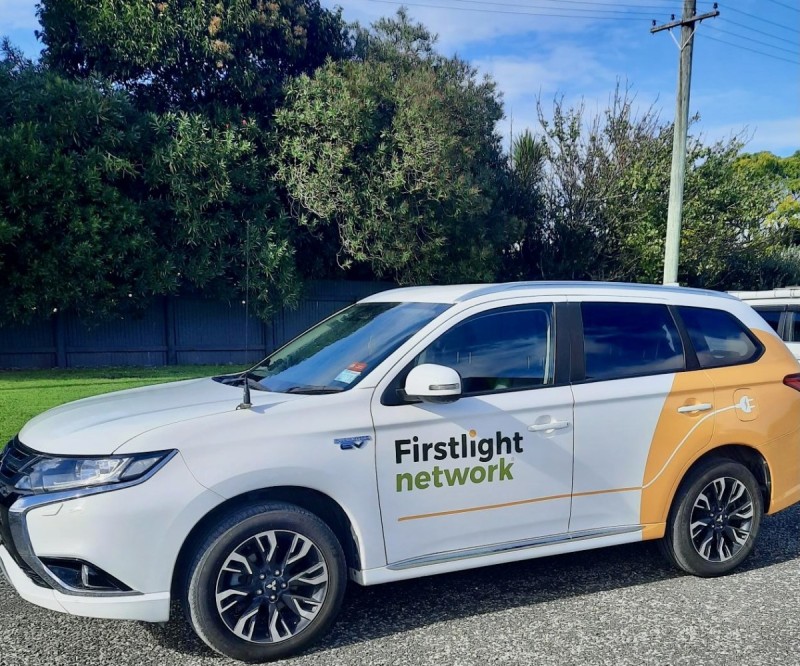 Electrifying our fleet
Nearly 100% of Firstlight Network's non-commercial fleet is now electric, and we're moving the commercial fleet to electric or hybrid options wherever practical. We also have electric scooters and electric bikes available for staff to use around Gisborne.