Have concerns or unsure what to do?
If you have problems or concerns regarding your electricity account then please contact your electricity retailer first. It helps to have a recent copy of your electricity account with you when you contact your electricity retailer, as they may ask you for details from the account when you call them.
Firstlight Network Limited Resolution Process
We will always try to resolve your complaint or concern quickly and to everyone's satisfaction.
You may use our resolutions process at any time if you have:
a problem or concern about our service,
a question relating to electricity or Firstlight Network equipment on your land,
a land-related issue resulting from work being undertaken by us on your land
There may be times where you have a concern with a service or activity carried out by us and, should this arise, we will endeavour to resolve your concern in an effective and timely manner.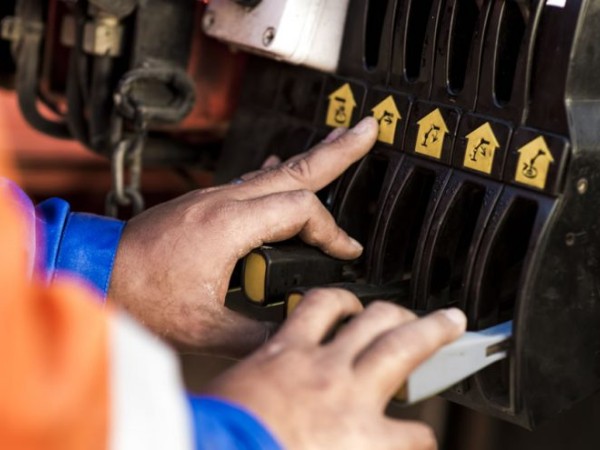 Contact us. Concerns can often be resolved over the phone, but if the concern is of a complicated or detailed nature it can be useful to present it in writing.
When Firstlight Network are discussing your concern with you, it is helpful if you can supply details that may inform how the concern arose and how Firstlight Network can resolve them. This may include; "who said what", "where did the concern arise", "was anyone else involved", "who have you spoken with", "what you think needs to be done".
Firstlight Network can be contacted on (06) 869 0700 during normal working hours or through our email info@firstlightnetwork.co.nz

Acknowledgement. Within two working days of you contacting us, we will acknowledge your concern in writing, and will advise you of the name and contact details of the person who will be working toward a resolution with you.

Resolution. We'll investigate your concern and advise you on the progress of the investigation and any proposed resolution within seven working days of you first contacting us. While we have a target of twenty working days, or less, to achieve full resolution, some complex concerns may take longer and, in the event that additional time is needed, we will contact you directly to discuss an extension of time. At the completion of our investigations, we will discuss any potential resolution with you directly.
Utilities Disputes Limited
If we have not resolved your complaint within twenty working days, you have the option of contacting Utilities Disputes Limited.
The Utilities Disputes Limited office provides a free and independent complaint handling service for electricity and gas complaints about New Zealand electricity and gas companies that are members of the Scheme.
Utilities Disputes Limited is able to investigate most complaints of up to $50,000 about member companies (for example, complaints about access or use of land on which there is electricity equipment and complaints about staff or contractors on land). Utilities Disputes Limited cannot look into the amount a company charges, but can consider if appropriate information was provided and if changes were correctly applied.
Utilities Disputes Limited decisions are binding on Firstlight Network, as a member company, but not binding on the consumer.
If you are dissatisfied with the outcome of your complaint, or if we have not resolved it within twenty working days, you can contact the office of Utilities Disputes Limited.

Utilities Disputes Limited
PO Box 5875
Lambton Quay
Wellington 6145
Phone: 0800 22 3340
Email: info@utilitiesdisputes.co.nz
Website: www.utilitiesdisputes.co.nz
Please remember to always refer your complaint or concerns to Firstlight Network in the first instance.